Our Stourport Team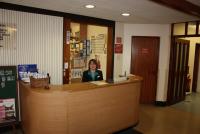 Everyone at our practice is committed to providing you with the very best in pet healthcare. Our veterinary team bring a wealth of experience to the practice and have individually obtained high standards of professional qualification.
---

RICHARD CADDICK
Veterinary Surgeon (Director)
BVM&S MRCVS
Richard graduated from the University of Edinburgh in 1997 and worked in a mixed practice in Northamptonshire for the next eight years. In May 2005 he joined the Vale Veterinary Group, effectively coming home having seen practice here for many years, first as a school pupil and then as a university student. Nominated Petplan Vet Of The Year 2014 and 2015
---

STEFFEN KUTSCHKE
Veterinary Surgeon
MRCVS

I qualified from Berlin University Vet School in 1994 and worked in Yorkshire before coming to work in Worcestershire in 2000. My professional interests are in small animal surgery/orthopaedics. My partner is also a vet and works in 2 local practices. We have three children who take up most of our own time. When I can snatch the odd free hour, I enjoy making things from leather and wood.
---

HELEN HACKNEY
Veterinary Surgeon
VetMB BSc MRCVS
Coming from London via Cambridge, Somerset and the Wirral, I find myself settled in Worcestershire, enjoying the countryside with my 4 cats and concentrating on the small animal patients at the Vale Vet Group. I am passionate about theatre, whiskey and travel. I recently achieved a lifetime's ambition by reaching the top of Mount Kilimanjaro.
---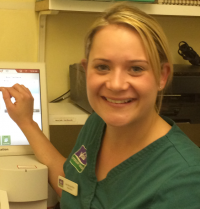 SAM BENNETT
Head Nurse
RVN

I joined the practice in November 2005 as a student nurse qualifying as an RVN in August 2008. I have since trained as a clinical coach and am actively involved in our student nurses. Outside work I enjoy spin and boxercise classes and being pampered. I am also one of the practice first aiders.
---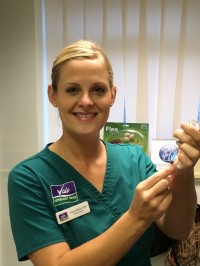 STACEY WILLIAMS
Senior Veterinary Nurse
RVN

In November 2004 I began work at the practice as a student nurse. I have since trained, qualified as a Registered Veterinary Nurse. My main activities outside work are horse riding and walking our six family dogs. Inside work the large animal, equine and practical side of nursing interest me greatly.
---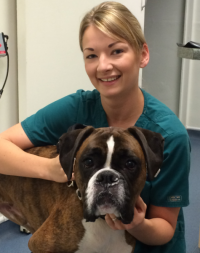 LISA ANDRE
Senior Veterinary Nurse
RVN

I joined the Stourport Practice in January 2012 as a student nurse after working for a local dog rescue, I have completed my training and qualified as a Veterinary Nurse in March 2015. I like the variety of patients that we get to see in a mixed practice, and I also enjoy the challenges of intensive care nursing. At home I have a boxer dog called Dukey who keeps me on my toes.
---
CAITLIN HACKETT
Student Veterinary Nurse
I joined the practice in November 2014 as a Kennel assistant and have since become a full time Student Nurse and started my training in September 2015. I have many animals at home including 6 dogs, 1 cat and 2 horses and enjoy competing my horses and spending time with my family and friends
---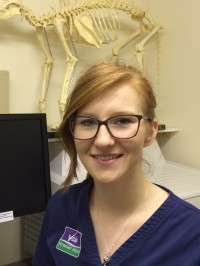 GEORGINA O'TOOLE – BROWN
Student Veterinary Nurse
I have worked at the practice as a nurse assistant since 2012 and in September 2014 started my veterinary nurse training. I own a rabbit called Benji and loan a horse called Buddy. In my spare time I enjoy horse riding and socialising with friends and family.
---
HOLLIE BRIDGWATER
Student Veterinary Nurse
I joined the practice in February 2016 as a nurse assistant started my Veterinary nursing training in January 17 I have a chocolate Labrador named Bailey and a horse named Strawberry. In my spare time I enjoy horse riding, I also like socialising with friends and going on country walks.
---

GAIL PULLEY
Practice Manager
MCIPD
After spending 20 years working for and with the NHS I moved from human care to that of animals and joined the practice as Practice Manager in 2009. Outside work my time is predominately taken up with Tachie & Blaney, my very active Nova Scotia Duck Tolling Retriever's that I try to tire out with agility, flyball and long walks.
---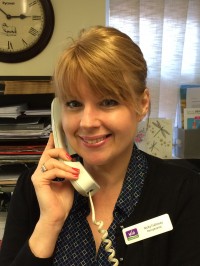 NICKY FULLOWAY
Receptionist

I joined Vale Veterinary Group in December 2002 as a receptionist. I have two grown up daughters Frances and Emily. We have a menagerie of pets at home taking up most of my spare time and enjoy water colour painting and listening to live bands that play locally.
---
K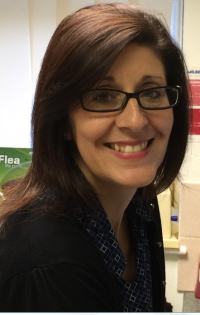 IM BRUFORD
Financial Administrator

Having relocated from Birmingham I started at the practice as a receptionist in March 2009. I live in Stourport with my husband Steve. I have a German Pointer called Oscar who enjoys taking me for a walk.
---

HAYLEY ROLLINGS
Receptionist

I joined the Kidderminster practice in November 2008, and now work at the Stourport practices. I live in Kidderminster with my partner, 3 children, dog, cat and pony.
---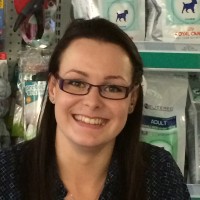 JAMIE-LEE STEPHENSON
Receptionist
I joined the practice in 2014 initially as a weekend nurse assistant & now as a part time receptionist. I enjoy socializing and meeting new meeting new people and especially love going to the cinema and watching superhero films. I have a cat called Bella and really hope to own a pug in the future.

---